How we are building you a better customer experience
We're always striving to improve your experience of our services and make things as easy and intuitive as possible. Whether you're visiting our website, logging into the Pension Portal or speaking to us directly, we want you to be able to find what you need, whenever you need it.
Resolving your queries online
An update on the 2015 Remedy
In 2015, the Government made changes to public service pensions and most public sector workers were moved into a new pension scheme called alpha.
In 2018, the Court of Appeal found that some of the rules put in place in 2015 to protect older workers by allowing them to stay in their original scheme, were discriminatory on the basis of age.
As a result, steps are being taken to remedy the 2015 changes, to make the scheme fair for all affected members.

To find out if you're affected by 2015 Remedy, use our handy Am I affected? tool.
The Principal Civil Service Pension Scheme (PCSPS – also known as the Legacy schemes) will close – including classic, classic plus, premium and nuvos schemes.
Remaining active members of PCSPS will move from their Legacy schemes into alpha.
If you retire after this point, you will have a choice to make at retirement about how your service in the Remedy Period is treated (the period of service between 2015 and 2022).
If you have retired before this point, we are currently planning when we will write to you about  deciding how you would like your service in the Remedy Period to be treated. It will not be before this date. 
When you need to make your decision, we'll ensure you have all the information you need.
Ill health retirement
If you're affected by the 2015 Remedy and have applied for ill health retirement since 1 April 2015, your application will soon be reassessed.

This reassessment is to check if you would have qualified under the scheme you were not in at the time of your retirement (the 'alternative scheme'). This will not affect your current ill health retirement benefits.
If you would have qualified for ill health retirement under the alternative scheme, you will have a choice of whether to take the ill health benefits due under the alternative scheme instead. However, any changes to your pension will not be made before October 2023.
Find out more in our January Remedy newsletter.
Don't forget your Death Benefit Nomination
In the event of your death, we may pay a death benefit lump sum on your behalf to a family member or friend. You can find out more in your scheme guide.
You can nominate someone to receive your death benefit (or change/update your nomination) in the Pension Portal. If you haven't already registered, check out our guidance on how to get started.
Have you registered for the Pension Portal?
It's the quick and easy way to access all your pension information in one place.

Update your details, check your Annual Benefit Statements and use the Retirement Modeller to see if your pension is on track to provide you with the retirement you want.
Your pension: Passport to your passions
The Civil Service pension scheme is the leading public sector pension scheme in the UK. It comes with numerous benefits and options to help you plan for the lifestyle you want after you retire.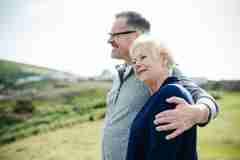 Put your future in safe hands
Even if you're only in the Civil Service for a few years, the fast accrual rate means it builds up quickly, providing you with a secure, inflation-proof pension for life, with no investment uncertainty.
It's never too early to start thinking about your pension and planning for retirement.
Generous employer contributions
On average, Civil Service employers contribute around 27% to your pension – compared to just 4% in the private sector.
Plus, member contribution rates are among the lowest in the public sector. Your contributions are tax free, and you'll have the option of a tax-free lump sum when you retire.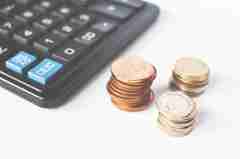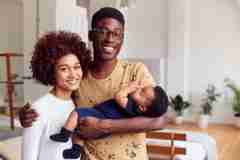 Benefits for your loved ones
Make sure your loved ones and dependants are looked after in the event of your death. Benefits available include:
A spouse/partner/civil partner's pension
A death benefit lump sum
A children's pension
A Widow/Widower's Pension Scheme (WPS) refund
Live assurance cover
The Civil Service pension scheme provides life assurance cover for you, and for your loved ones in the event of your death.
Poll: How important is your pension to you, right now?
Tell us where your pension sits amongst your other priorities at the moment.
Member Engagement Survey 2021-22
Tell us what you think and win £100 Love 2 Shop vouchers!
Understanding your pension benefits means that you can make more informed choices about your financial future. To make sure that the information we provide helps you do this, we want to hear what you think.
Our annual survey is a chance to share your views and help us to improve the information we provide, and how we provide it to you.
As a thank you, you'll also have the chance to win a £100 Love 2 Shop voucher. 

The survey closes on Thursday 31st March 2022.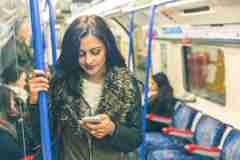 2015 Remedy Programme
For members moving into alpha on 1st April 2022.
Dates 
Wednesday 23rd March 2022, 12-1pm
Dates for your diary
More Live @ Lunch sessions will take place on the dates below, with further details to be announced soon. Book your place now. 
Dates 
Tuesday 10th May 2022, 12 – 1pm
Wednesday 11th May 2022, 12 – 1pm
Thursday 12th May 2022, 12 – 1pm


"Very clearly presented. Took the mystery out of my pension!"
January 2022 Live @ Lunch attendee
92

%

said the event helped them understand their benefits better

91

%

would recommend Live @ Lunch to a colleague
Pension Power: your pension explained in 1 hour
Book a free, one-hour, online Pension Power session and you'll soon have the facts you need to make more informed choices about your pension, leaving you more in control of your financial future. We'll also tell you about all the benefits that make your Civil Service pension one of the best of it's kind.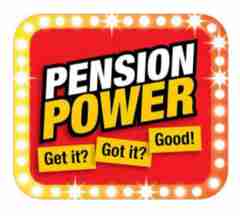 Get updates about our 2022 events
We have lots of exciting things coming up this year, from newsletters and campaigns to events and training.
To make sure you don't miss anything, enter your details below to stay updated on the things you want to hear about.