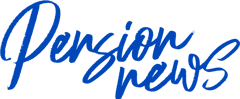 Welcome to your Active Member newsletter
As the Interim Director of Civil Service Pensions, I'm delighted to introduce this year's active member newsletter.
We feature an important item about how to manage your pension during this cost-of-living crisis, outlining things you should know if you're questioning being a member of the pension scheme.
We also feature updates on the 2015 Remedy (McCloud) which affects around 420,000 civil servants. Find out if you're affected using the Am I affected? tool.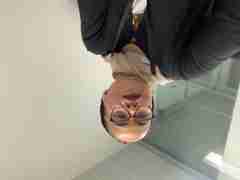 This year's Member Engagement Survey is live and as in previous years, I'd welcome your feedback as it helps us to shape and improve the services we provide.
We've listened and acted on the results of last year's Member Engagement Survey and created a new, simpler registration process for the Pension Portal. We held a live 'A beginner's guide to benefit statements' webinar during Pension Awareness Week 2022 because over 30% of active members told us they managed their pension solely through their Annual Benefit Statement.
Members also said they were more satisfied with the scheme when they had better knowledge about their pension and so we created our first podcast series and promoted Pension Power, our free one-hour training course more widely across our channels and with employers.
It can be hard to visualise what the future holds, especially during challenging times and if it's decades away, but knowing your Civil Service Pension is increasing month by month with your contributions and your employer's contributions can give you some peace of mind and help you plan for the future.
Múna Rowe
Interim Director, Civil Service Pensions
Protecting your pension during the cost-of-living crisis
Many of us are feeling the squeeze on our day-to-day finances, and may be concerned that saving for your future-self could be leaving your current-self short of money.
It's important to remember that your pension is one of your most valuable assets and could be one of your main sources of income when you retire.
Here are six things you should know if you're questioning whether you should continue being a member of the Civil Service Pension Scheme: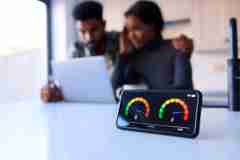 Still thinking of opting out?
If you decide that opting out really is best for you, there's an alternative: our partnership pension account is a defined contribution scheme and part of the wider Civil Service pension arrangements. You could switch to partnership and when the time is right for you, you could switch back to alpha. Your employer will pay contributions to your partnership pension account, even if you don't.
If you're worried about money right now, check out MoneyHelper's cost of living guides. Their website is full of free information and guidance to help make your money and pension choices clearer.
To find out more about the difference between Defined Benefit and Defined Contribution pensions, listen to the first episode of Civil Service Pensions podcast (Pensions 101). The series delves into what makes the Civil Service Pension Scheme one of the best.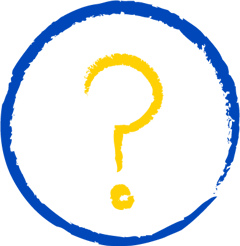 Poll: How likely are you to consider leaving the scheme as a result of the cost-of-living increases?
When you submit your answer, the page will refresh.
Updates on the 2015 Remedy (McCloud)
Be a 'My Remedy' case study
2015 Remedy and Partial Retirement
Public consultation for 2nd stage of 2015 Remedy
Member Engagement Survey 2022-23
Tell us what you think and win £100 in Love2Shop vouchers!
Understanding your pension benefits means that you can make more informed choices about your financial future. To make sure that the information we provide helps you do this, we want to hear what you think.
As a thank you, you'll have the chance to be entered into our prize draw.
The survey closes on Friday 7th April 2023.
Have you listened to our podcast?
Last year, we launched the Civil Service Pensions podcast, with six episodes designed to help you learn more about your pension and make more informed choices about your financial future.

Each episode explores different aspects of the scheme with guest speakers as well as scheme members sharing their experiences and perspectives.

The podcast has already been downloaded over 16,000 times and listeners are telling us they appreciate this fresh approach to pensions.
No matter your pensions knowledge, the Civil Service Pensions podcast has something for everyone.

From the very basics with Pensions 101 through to topics like the Gender Pension Gap and why you should care about your pension in your 30s, as well as interesting tales of life in retirement from a retired member, our podcast will give you a fresh perspective – subscribe now and look out for series 2 later this year!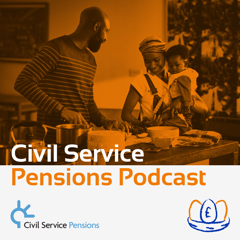 Listen to the full series now
Poll: Have you listened to any episodes?
How would you rate your knowledge of your Civil Service Pension?
Pension Power
Your pension explained in 1 hour
Book a free, one-hour, online Pension Power session and you'll soon have the facts you need to make more informed choices about your financial future. We'll also tell you about all the benefits that make your Civil Service pension one of the best of its kind.
Have you registered for the Pension Portal?
It's now easier to sign up
You just need a few personal details to get started.
It's a quick and easy way to access all your pension information in one place. Update your details, check your Annual Benefit Statements and use the Retirement Modeller to see if your pension is on track to give you the retirement you want.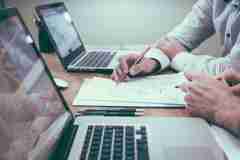 Don't miss out in 2023
Join our mailing list to keep updated. 
By submitting your details (ideally a non-work email address), you consent to be contacted by email. Remember, you can unsubscribe at any time.
Read our privacy policy for more information.